National Centre for Australian Children's Literature
(Formerly The Lu Rees Archives)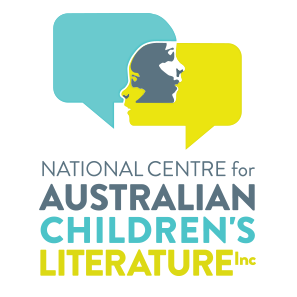 The CBCA and the National Centre for Australian Children's Literature Inc (the 'Centre') are delighted to announce a formal partnership which will support our shared goal to promote and celebrate Australian creators of children's books.
The Centre's development
The Centre began as the Lu Rees Archives in 1974. Lu Rees, then President of the CBCA ACT Branch, proposed a national collection of Australian children's books and files about the creators' works. These would inspire teachers, librarians and caregivers who would share with children their enthusiasm and knowledge about children's stories and their creators and so inspire a love of language, art and enhance literacy. The collection grew with publishers' and creators' support and moved to the University of Canberra in 1980 so it could develop further and inspire future teachers, librarians and the general community. Over 19 years, the CBCA provided funds for part-time staff to support and grow the Centre, so our two organisations have been collaborators for many years.
The Centre today is valued at over $10M and described as 'unique' and 'significant'.
Exists as an independent body with a Board incorporated in the ACT
Since 1981 children's books have been routinely donated by Australian publishers and many creators 

42,000 books with 4,200 of these in 59 languages 

70 collections of authors' papers and manuscripts, and illustrators' artworks
2 publishers' archives 

62 Cultural Gifts donated under the Department of Communications & the Arts
Audio, photographs, realia and rare material
22,000 people joined our outreach activities over the past five years.
The National Centre for Australian Children's Literature aims to be a dynamic and exciting place where young people discover words and images, where authors and illustrators share ideas, where researchers explore questions and where all ages are immersed in creative experiences.
November 2018
Dr Belle Alderman AM | Director, National Centre for Australian Children's Literature Inc.
***
A message from the National Centre for Australian Children's Literature Board:
Our new name reflects our vision for the future. Our literary past, present and future are preserved in the Centre, through the stories that touched our hearts and stirred our imaginations as children. It documents and shares the creative process, and inspires the next generation of readers with research collections, exhibitions and outreach activities.
At our AGM held on September 23, 2015, our Board and our members unanimously agreed to change our name from the Lu Rees Archives of Australian Children's Literature Inc to the National Centre for Australian Children's Literature Inc.
Why did we do this? Our new name succinctly states what we are, clearly conveys our intent and embodies our vision for the future. We will continue to honour Lu Rees, as our founder, through a long-established award in her name, and in other ways.
The National Centre for Australian Children's Literature is a comprehensive collection of books and other resources about authors, illustrators, publishers and their creative works. The resources are publicly available, and visitors are welcome during opening hours.
More information is available at the website (logo used with permission)