2022-2023 CBCA Book of the Year Awards Judges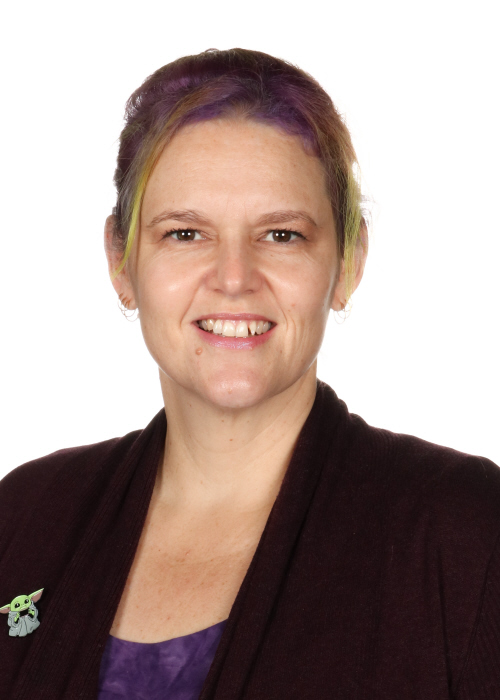 TEHANI CROFT
Tehani Croft is the Head of Library Services at a P-12 school west of Brisbane and a lifelong lover of books. She has been working in school libraries for almost two decades, has lectured in the librarianship field for several years, published articles in Access, ic3 and Connections, and has been a committee member for local ASLA and CBCA chapters. Tehani is passionate about school libraries and literature for young people, and has previously judged for the CBCA Book of the Year Awards, the WA Premier's Book Awards and the Aurealis Awards.
Tehani is on the Older Readers judging panel for the 2023 Book of the Year Awards only.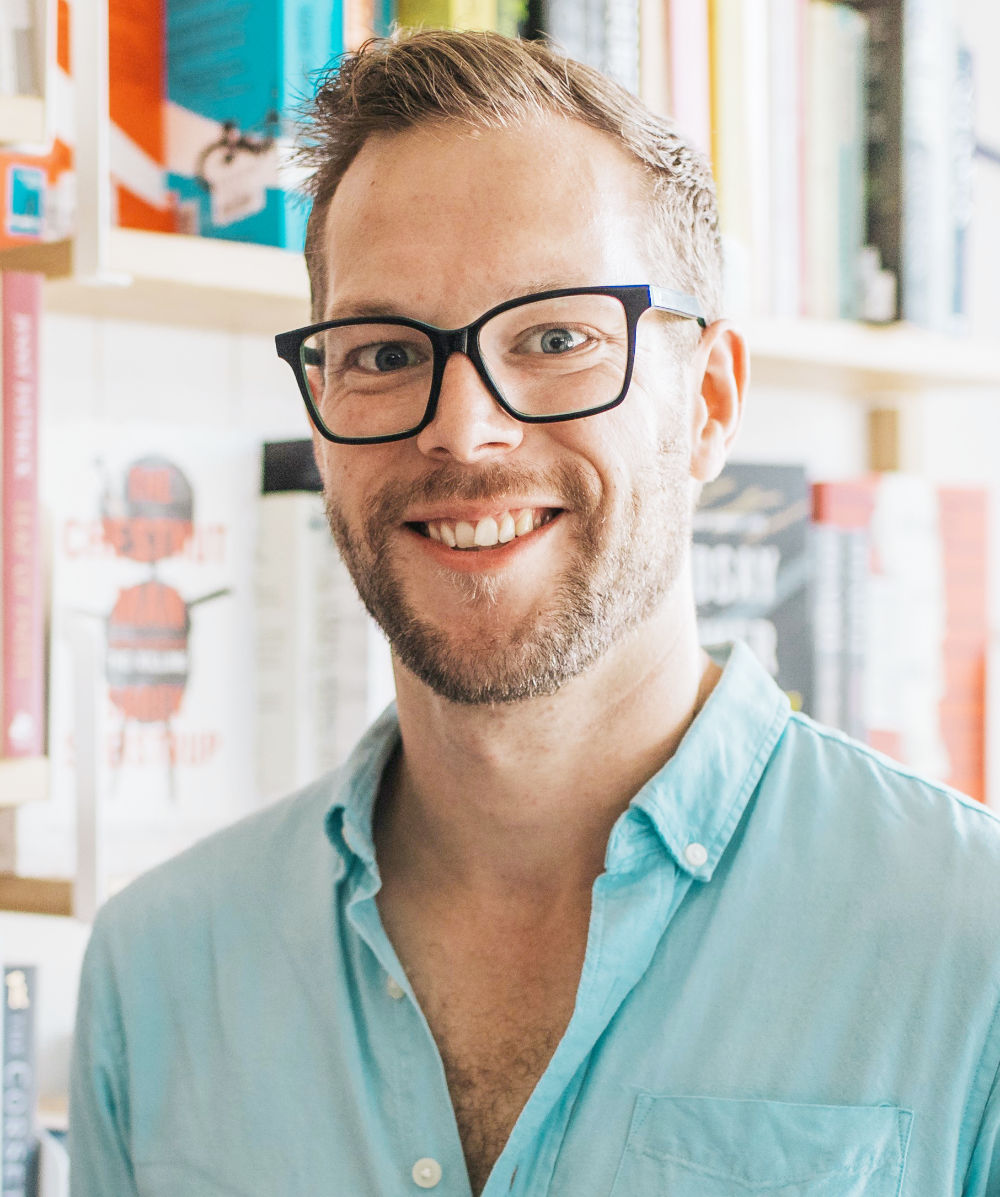 MICHAEL EARP
Michael Earp is a writer and bookseller living in Melbourne, Australia. He is the contributing editor of Kindred: 12 Queer #LoveOzYA Stories (2019) and contributor to Underdog: #LoveOzYA Short Stories (2019). He has a Masters in children's literature and an undergraduate degree in Early Childhood Teaching. For over seventeen years he has worked between bookselling and publishing as a children's and young adult specialist, currently managing The Little Bookroom. His writing has also appeared in The Victorian Writer and Aurealis. A passionate advocate for LGBTQIA+ literature for young people, he established the #AusQueerYA Tumblr to catalogue all Australian young adult fiction containing queer content and characters. He was previously volunteer committee chair for the #LoveOzYA campaign, a 'Read Local' initiative to raise the profile of young adult fiction written by Australians.
Michael is on the Older Readers judging panel for the 2022 Book of the Year Awards only.
KAYTE EYRE
Kathryn is a passionate believer in the power of literature to enhance our society and improve educational outcomes. Kathryn is Head of Library at The Pittwater House Schools, NSW and has been an educator for over 20 years. Her teaching experience includes positions in Japan, England and Australia and she has taught across the different sectors of education, government, Catholic and independent. She has long been a devourer of books and is currently a reviewer for the NSW Premier's Reading Challenge year 7-9 booklist. She is surrounded by young adults each day and is acutely aware of their reading styles and habits. Kathryn is keen to support the wonderful work of the CBCA in the capacity of judge.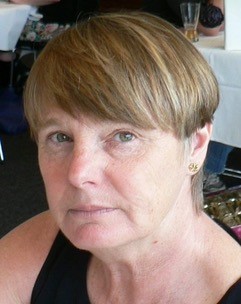 CAROL FULLER
Carole Fuller is a retired teacher having taught English, Ancient History, Social Science, and anything else when needed. She has been in class rooms from grade 3 right through to university having lectured for two years in English Curriculum and Methodology and Primary Literacy at UTas. Carole has been a member of CBCA (Tas) for over 10 years and is currently co-hosting a school for seniors course for grandparents entitled 'Choosing books for Grandchildren'. In 2009/10 she was the CBCA Tasmanian judge. Carole's seven year old granddaughter and twelve year old grandson, both of whom are avid readers, keep her up to date with current children's literature and interests.
COLLEEN CADDEY
Throughout her 40 year career in education Colleen has shared a love of reading and teaching reading through quality literature in schools across New South Wales and the Australian Capital Territory. Colleen has a Masters of Education (Teaching and Learning) and currently holds the position of Senior Officer, Literacy Specialist at Catholic Education Canberra Goulburn. Her work with 56 schools across the sector involves supporting teachers in classes from Kindergarten to Year 10 to engage with and appreciate literature for inclusion in their planned teaching and learning. She is looking forward to being able to contribute to the promotion of Australian authors and high-quality Australian children's literature through participation in the judging process.  
CLAIRE KIERATH
Claire has nurtured a lifelong love of children's literature through her degree in Creative Writing and Children's literature from Edith Cowan University, Honours from Murdoch University and a MPhil in Education (Critical Approaches to Children's Literature) from the University of Cambridge, UK, where she learned about all forms of children's literature from picture book structure, poetry and YA fiction through to apps and graphic novels from some of the world's leading academics. Alongside her current role as a Technical Writer, Claire has worked for over ten years as a competitive swimming coach, mentor and tutor to children, teenagers and adults focusing on academic writing for university, English skills and ATAR preparation. She also has experience with creative writing, including the short story, film and play.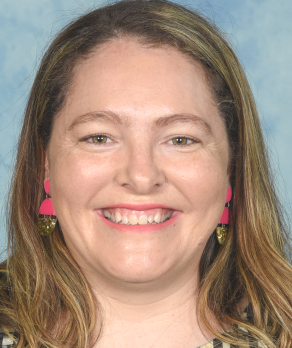 DANIELLE MILLER
Danielle is a Teacher Librarian at a P-12 college in Brisbane and has a Bachelor of Primary Education and a Master of Education Teacher Librarianship through Queensland University of Technology. 2021 will be her second year as a member of the Queensland CBCA Branch committee.  She is an avid reader of everything from picture books through to adult books but finds her place in middle years and young adult fiction. Danielle is an advocate for Australian literature and enjoys helping students develop a lifelong love of reading. Book Week is her favourite week of the school calendar and she thoroughly enjoys the challenge of dressing up.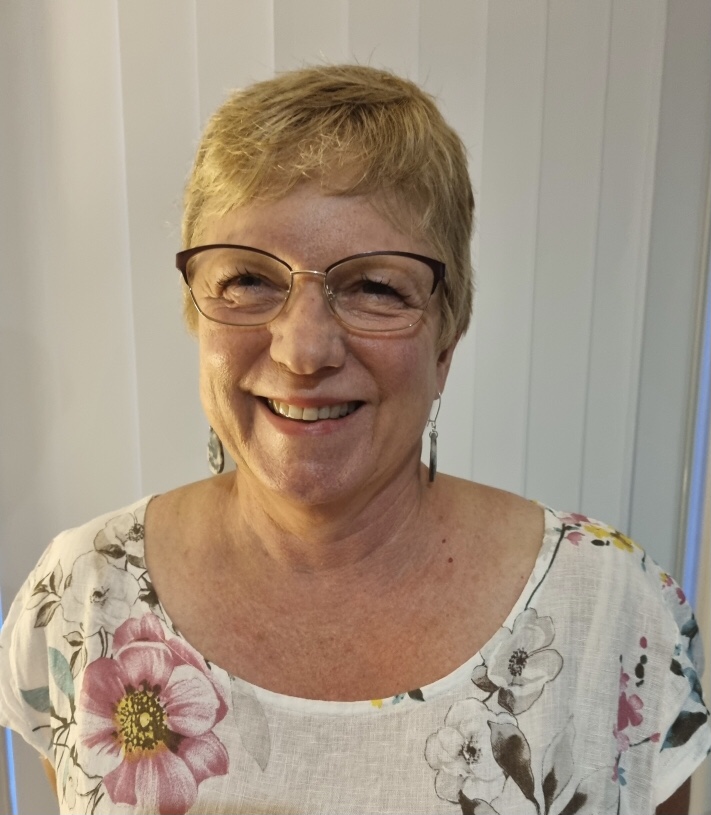 GABRIELLE ANDERSON
Gabrielle's passion for children's literature stems from a 40-year career as a Teacher Librarian in a variety of primary schools in Adelaide. She served briefly as a committee member on the SA branch of CBCA. Recently retired, she has relocated to Brisbane with her husband to be closer to her daughters and grandchildren. Over the last few years her love of books has led her to review picture books and novels for ReadPlus. She works part-time as an English and Reading tutor and in her free time she enjoys dabbling in painting and drawing at home. Her qualifications include a Diploma of Teaching (Primary), Bachelor Education (Art and P.E.) and a Graduate Diploma in Teacher Librarianship. She is passionate about the need for guaranteed and appropriate staffing in all school libraries and is looking forward to becoming more involved in CBCA in Brisbane.
KATE BURBECK
Kate Burbeck is the librarian at The Alice Springs Steiner School. Prior to this role, she honed her skills for over 10 years in the public library sector, providing library services for children and youth. She has a Bachelor of Information Studies and she is soon to complete a Masters of Teaching in primary and early childhood, specialising in English and literature. The daughter of a visual artist, Kate is also a prolific creative writer.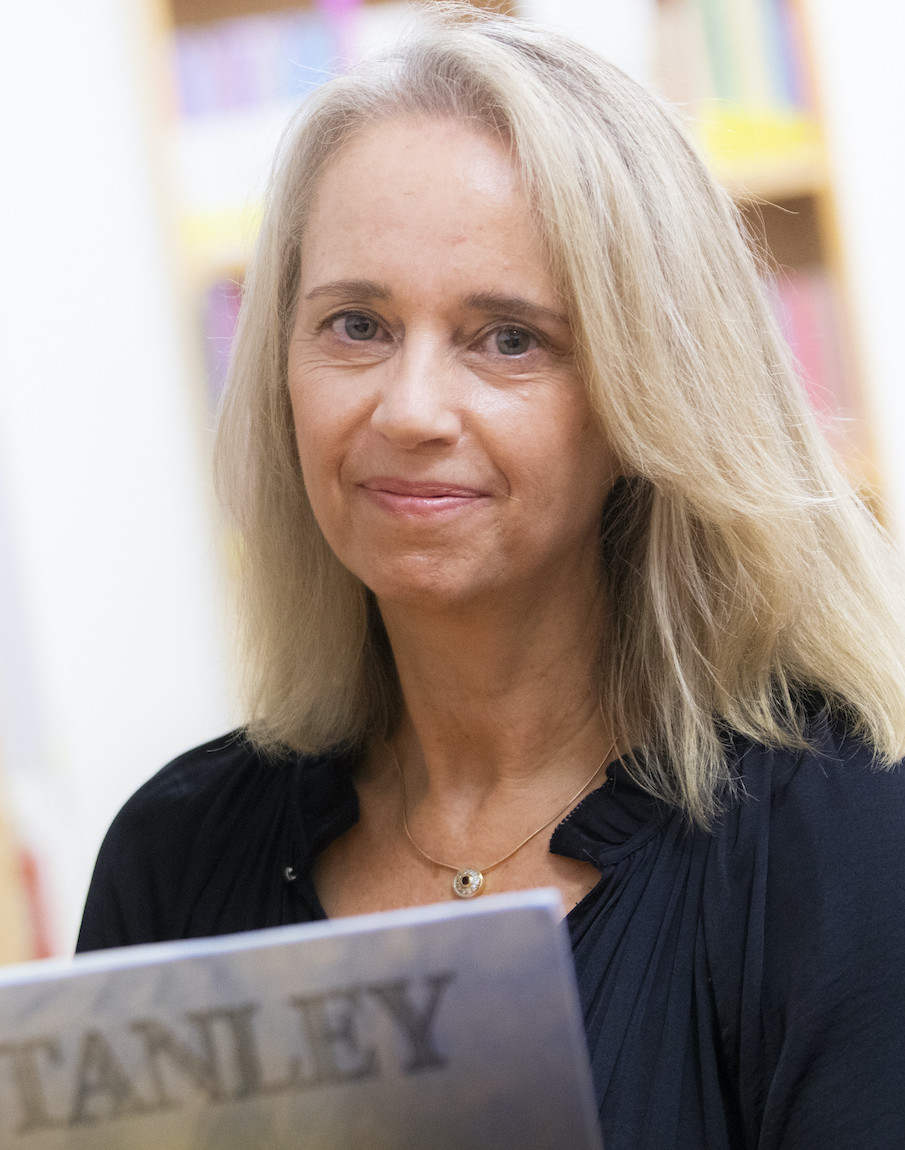 BRONWYN JOSEPH
Bronwyn's passion for picture books was nurtured as a child and continues to grow. She has taught in various teaching positions, having qualified with a Bachelor of Education (Primary) from Deakin University. When she joined Melbourne Grammar School working as a Teacher Librarian, she undertook post-graduate studies in children's literature, opening up new ways to analyse literature whilst also informing her teaching and the ways she shares literature. Bronwyn is dedicated to connecting young students to books that engage them and give them success. She is also a strong advocate for the use of picture books across all areas of the curriculum, encouraging and supporting teachers. Bronwyn is thrilled to be judging the Early Childhood Category.
Picture Book / New Illustrator Categories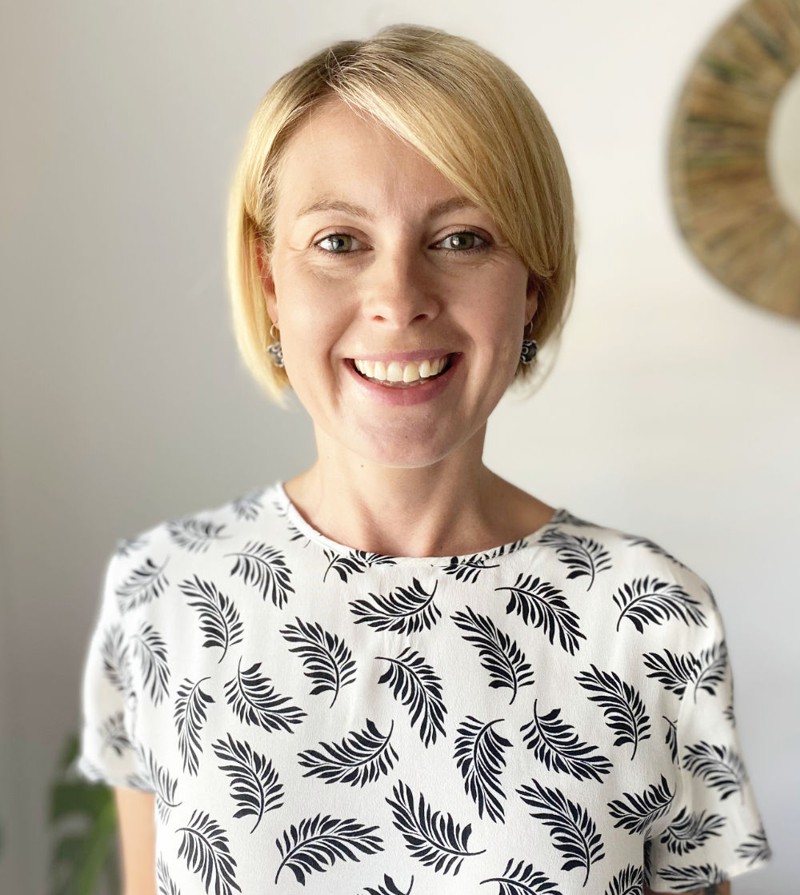 SARAH FORREST
Sarah Forrest is a lecturer and PhD candidate at the University of South Australia. She specialises in English education, working with primary, middle and secondary pre-service teachers. Sarah is an advocate for quality children's literature and is particularly passionate about picture books for readers of all ages. She has written articles for the journal Literacy Learning: The Middle Years, for which she is also copy editor, and is Vice President of the Australian Literacy Educators' Association, South Australia. Her love of literature extends into her personal life: she enjoys sharing books with her own children, is the coordinator of a book discussion group and the proud custodian of Hart's Mill Little Free Library in Port Adelaide. Sarah believes in the power of putting the right book into the right person's hand, and the potential of literature in extending our experiences and understanding of the world around us.
MARGOT LINDGREN
Margot Lindgren worked as a Teacher Librarian in NSW Primary Schools for 33 years in a variety of settings, from small rural schools to her last role at a large metropolitan campus. She believes strongly in the importance of school libraries and has a passion for children's literature.  Margot is currently the National Secretary of IBBY Australia (International Board on Books for the Young) and she is also a member of the Children's Book Council (NSW Branch). In retirement Margot is a regular volunteer at Westmead Children's Hospital in their Book Bunker. Margot has an MEd in Teacher Librarianship and Post Graduate qualifications in Children's Literature. She joined the CBCA in 1983 and in 2021 she is thrilled to take up the role of judge for the Picture Book category. She loves picture books that enrich children's lives, that contain carefully crafted text and images, are of universal appeal and are thus able to be shared by children around the world.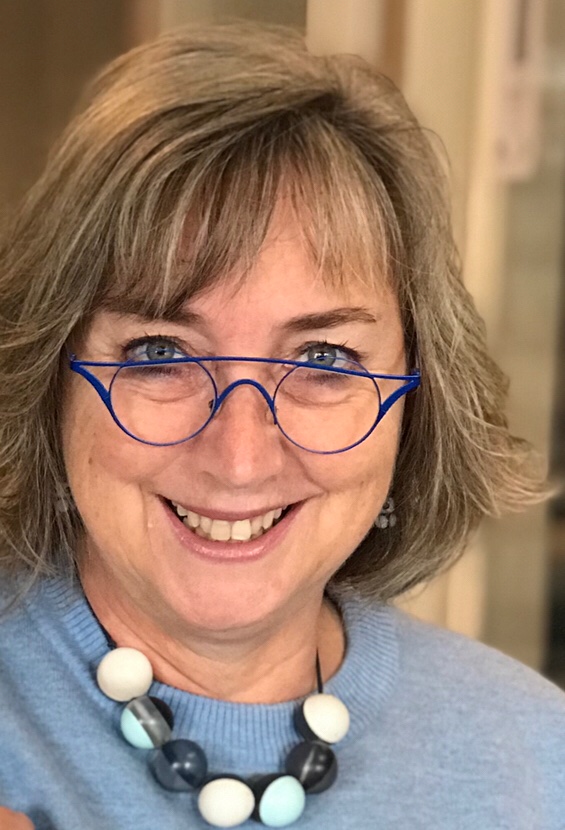 SARAH MAYOR COX
Sarah has worked as a Primary Teacher, Teacher Librarian, University Lecturer, literacy coach, conference and festival convenor, and book reviewer. Sarah currently works in schools and community organisations as the Founder and Lead Literacy Consultant of EoL=MC2 (Ecology of Learning = Mayor Cox2). In her spare time she is the Bendigo Regional Director of CBCA, a member of the Central Victoria Local Council of ALEA, and is involved with the Bendigo Writers Festival. She's an enthusiastic and vocal member of her local CAE book group (which she joined to force her to read at least one adult book a month) but ironically she rarely finishes the monthly book because of all the other reading she does. Sarah reviews children's and YA texts fortnightly, with Jo Printz on ABC Central Victoria Local Radio 91.1; and with Trevor Chappell on Overnights, ABC Melbourne. Sarah loves to stitch, felt, cook, paint, swim, travel and catch-up with friends whenever possible but housework and weeding are definitely for her next life.
SHERYL COOTES
Sheryl Cootes has been teaching for over thirty years in schools in the Blue Mountains and western Sydney areas. She has been Teacher, Assistant Principal and Relieving Principal at Department of Education schools, most recently in the role of Assistant Principal at Bidwill PS, mentoring inexperienced teachers in the use of literature in the classroom and establishing a culture of 'reading for pleasure' among students. She is a recipient of the Minister's Award for Excellence in Teaching and the Australian College of Education Award for Outstanding Achievement. Sheryl is passionate about engaging students with children's literature, conducting Book Clubs for senior students and challenging them to read forty books within a school year. Sheryl is currently President of the Blue Mountains sub-branch of the Children's Book Council of Australia (NSW branch), a position she has held since 2015. She has established Little Free Libraries at ten locations in the middle and upper mountains, providing access to quality children's literature for the broader community. Sheryl has recently been appointed School Programs Manager for WestWords, a significant provider of programs promoting literature development for young people in Western Sydney and the Blue Mountains.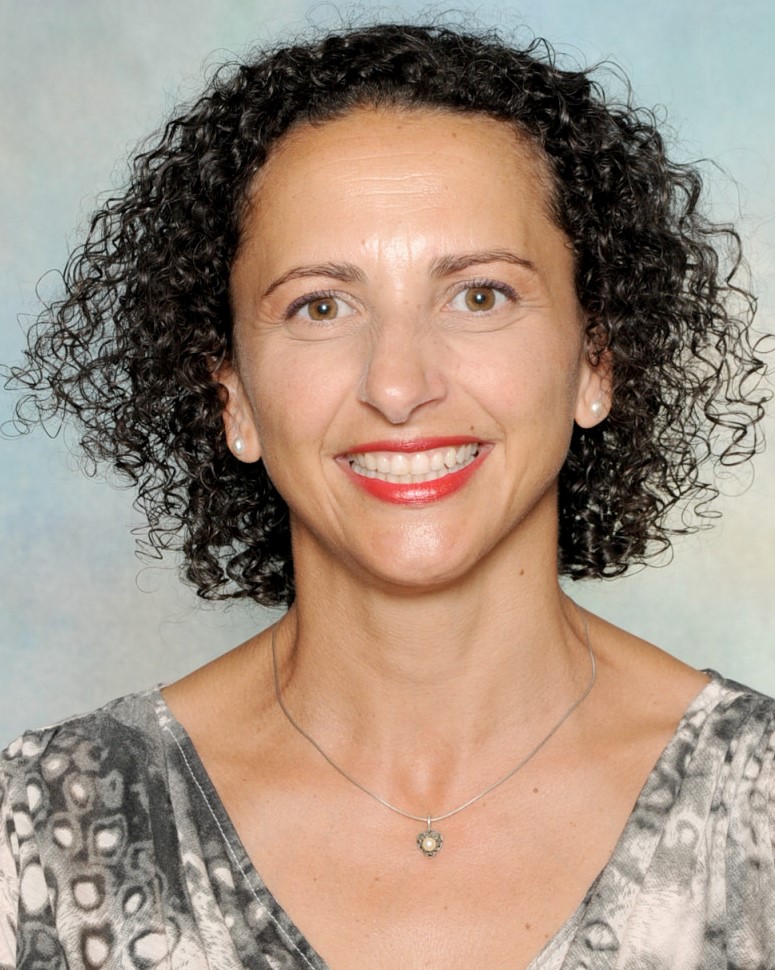 ALIDA GALATI
Alida Galati's lifelong passion for books and reading has led her down a variety of information paths, right through to her current role as a secondary school librarian at Ivanhoe Grammar School. Her qualifications include a Bachelor of Arts (Italian Studies and English Literature, La Trobe University); and a Graduate Diploma in Information Management and Library Studies (RMIT University). She is a keen reader, across all genres, and is an enthusiast of YA fiction. She loves talking about books with her students and believes a great book conversation isn't what she has to say about it, but what they bring to the interaction. She dabbles in writing and has written book reviews for Books + Publishing, and Better Reading; and about school reading programs and initiatives in SLAV's FYI journal. Alida is nervously excited to take on the role as a CBCA Judge.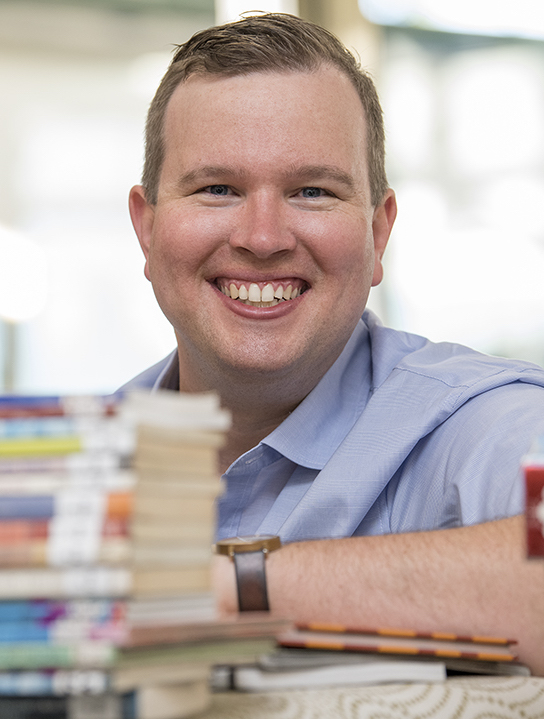 ALEX WHARTON
Alex Wharton is Head of Middle School at Carinya Christian School, Gunnedah. He is a proud and award-winning classroom practitioner, having taught in a variety of primary and secondary school contexts in metropolitan and rural areas around NSW. Alex is a Director with the English Teachers Association NSW and is a presenter/writer for the Australian Association for the Teaching of English. He was the inaugural Copyright Agency Reading Australia Fellow and a recipient of a national Commonwealth Bank Teaching Award. Alex has served as the Secretary for the Dorothea Mackellar Memorial Society and is an active member of the LoveOzYA Committee. He has been a judge for Red Room Poetry, the Queen's Commonwealth Essay Competition, and the NSW Premier's Literary Awards.